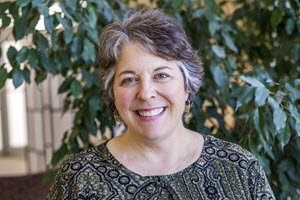 15 Dec 2020
1:15 pm-2:30 pm MT
Breakout: A Prescription for Achieving Faster, Better, and Cheaper Library Processes
Starts @ 12:15 pm PT | 1:15 pm MT | 2:15 pm CT | 3:15 pm ET
Though not required, ideally, participants of this breakout session will have also attended the Diagnosing Library Process Problems Using Maps and Metrics breakout session, offered on Monday at 2:45 ET/11:45 PT.  Attending both sessions gives attendees the working knowledge to diagnose and treat process problems in their organization. The result: Increased efficiency and freed up staff time to do other important tasks.
You know you have a process problem (think getting items from vendors into your collection, checking in and shelving materials, accounts payable, program scheduling and more), but you don't know how to fix it. This session will show you how!
The pre-event recorded lesson will address tools for addressing waste (the performance of unnecessary work). In the live session, you will learn how to get to the root cause of process problems and learn various tools to help you select cures for the problem. Finally, you will be introduced to a framework for moving forward with your own process improvement efforts.
Using data for management, planning, & communication